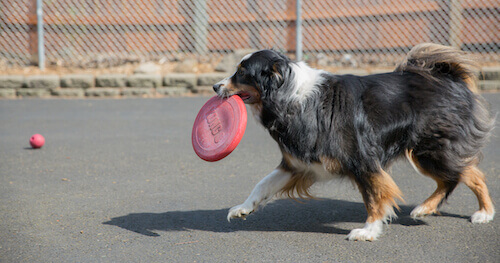 Every summer brings a rise in cases of heat-related illnesses among canines. Heat-related illnesses grow progressively worse without treatment and can be fatal, so it's important to learn how to recognize the signs of heat exhaustion and heatstroke. If you notice any signs of distress, your pup will need to be seen by an emergency veterinarian as soon as possible.
Early Signs of Heat-Related Illnesses
A few early signs of heatstroke include distress and excessive panting and the dog may also feel warm to the touch due to an elevated body temperature. Lethargy, vomiting, and drooling are further indicators that your dog needs help.
Heatstroke Treatment
If you think your dog is experiencing a heat-related illness, remove your dog the heat and into a shaded, cool environment. Begin to cool the body by placing cool, wet towel (NOT cold, as this can cause more problems) over the back of the neck, armpits, groin, paws, and ear flaps. Then, call an emergency animal hospital immediately for guidance. Heatstroke always requires immediate professional supervision.
Risk Factors of Heat-Related Illnesses
Any dog can potentially fall victim to heat-related illnesses, however, certain dogs may be more susceptible than others. These include puppies, senior dogs, overweight dogs, and certain breeds with long, thick coats, or short noses. Make sure that your dog always has unlimited access to clean water and shade, and they should never be left in a hot car.
If your dog seems to be suffering from a heat-related illness or other urgent medical issue, you can get the help you need at Emergency Veterinary Hospital. We're open 24/7 to assist with the medical emergencies of pets in Springfield, OR and the surrounding communities. Please call us ahead of time if possible at (541) 746-0112.