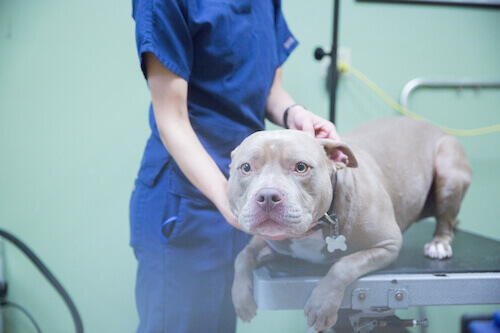 Experiencing a medical emergency with your pet can be stressful, but when you have the added concern of the cost of care, the situation can feel overwhelming. Fortunately, you have options when it comes to dealing with unexpected care costs for your pet. By working with your veterinarian on a treatment plan that meets your budgetary needs and considering financing options, you can manage the unexpected expense of emergency care so you can focus on your pet's wellbeing.
Be Upfront with Your Veterinarian
Emergency Veterinary Hospital understands that people who come to us in crisis may be concerned about the cost of care. Don't hesitate to let our team know about your financial concerns. We will do our best to work with you to create a diagnostic and treatment plan that fits your budget without compromising your pet's health. Open lines of communication about costs will put your mind at ease and allow you to focus on getting your pet through the emergency.
Consider CareCredit
CareCredit offers lines of credit for health care expenses. Chances are that you've seen CareCredit advertised in medical and dental offices, and they also offer credit for veterinary expenses. They make instant credit approval decisions and offer competitive interest rates. There is no penalty for paying your bill off early, so you can avoid paying interest if you pay the amount in full before the end of the grace period. You can apply online at CareCredit.com.
Plan for Next Time
One approach some pet owners take is to start a savings account devoted to pet care. Putting a little aside at a time gives you a cushion in the case your pet needs emergency care. It's also helpful to work with your primary veterinary care provider to focus on preventive medicine to keep your pet healthy and well in the future. Pet insurance is also a great option to help clients be more financially prepared when an emergency strikes, however, it is still important to keep cash or a credit card on hand.
At Emergency Veterinary Hospital, we provide compassionate emergency care to pets around the clock. You can learn more about the emergency services at our 24-hour veterinary hospital in Springfield, OR by calling (541) 746-0112.