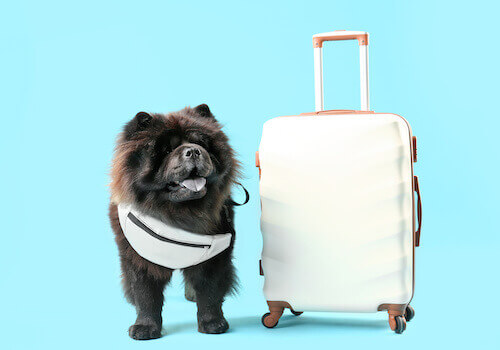 Whether you are running errands or going away for the weekend, it is important to prepare your sitter to care for your pet. Be sure to review your pet's daily care and medical needs with your sitter and you can also follow these tips to better prepare them so you can enjoy stress-free time away from home.
Keep a List of Emergency Contacts Handy
Even if your pet is healthy and well, you should still give your sitter a list of people to contact in the event of an emergency. You will want to include your veterinarian's contact information clearly at the top of the list, as well as a preferred clinic for emergency veterinary services like Emergency Veterinary Hospital. If your pet sitter isn't someone you know well, you should also give them a local contact who knows your pet and can help out if you aren't easily reachable while away.
Provide Written Feeding Instructions
It's always useful to provide written reminders for your pet's daily needs, especially instructions for feeding and medicating. Be sure to include morning and evening instructions for feeding and stock up on food before you go. Extra treats, medications, and toys are also helpful to have on hand for your sitter.
Include Seasonal Reminders
During the spring and summer, there are a few extra health risks for pets that you should remind your pet sitter of including keeping your pet up-to-date with their flea, tick, and heartworm preventatives. You should also review the signs of heatstroke in pets with your sitter which include heavy panting, lethargy, drooling, vomiting, red or pale gums, agitation, and increased heart rate and remind them to always keep clean, fresh water available for your pet.
In case of emergency care, pet sitters can always rely on Emergency Veterinary Hospital for around-the-clock care in Springfield, Oregon, and the surrounding communities. For more information about our emergency services, give our team a call at (541) 746-0112.