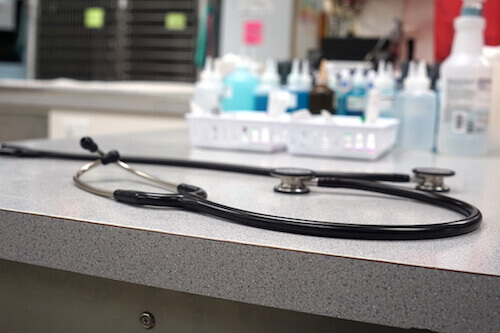 When you need emergency care for your pet, we know how important it is to be able to determine quickly whether a nearby veterinary hospital will provide the highest quality care for your pet – that is why we are AAHA accredited.
The American Animal Hospital Association (AAHA) is an independent organization representing the Standard of Veterinary Excellence. As an AAHA accredited facility, Emergency Veterinary Hospital in Springfield has taken the following steps so that you can be assured that we will provide the highest level of care for pets.
Meeting 900 Standards of Veterinary Care and Emergency Protocols
To become AAHA accredited, a veterinary hospital must meet 900 standards of veterinary care, including emergency protocols and pain management. Emergency Veterinary Hospital has met these rigorous standards through a comprehensive inspection of our practice, management, facilities, and equipment.
Along with passing this inspection, it's also necessary to participate in continuing education and professional development to keep up with the growing wealth of knowledge and research in the field of veterinary medicine. AAHA provides more resources for accredited practices to remain on the cutting edge of medical and surgical care for pets.
Joining the Top 15% of Veterinary Hospitals
Only about 15% of the top veterinary hospitals in the United States and Canada carry AAHA accreditation. So, by visiting a clinic with this mark of quality, you can rest assured that you're taking every possible step to ensure the health and wellness of your pet, especially in the most urgent medical situations.
You can find exceptional, around-the-clock emergency care for your pet in Springfield, OR at Emergency Veterinary Hospital. We're proud to be an AAHA accredited facility available for your pets 24/7/365. No appointments are required for emergency visits, but you can call (541) 746-0112 if possible to alert us of your arrival.